THE
FREE
MOTION
When paired with the FreeMotion dispenser, the FreeStylus provides a completely touch-free experience for the consumer.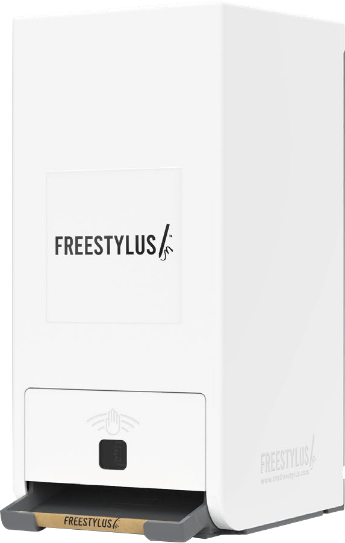 Motion Detector
Activates touchless dispensing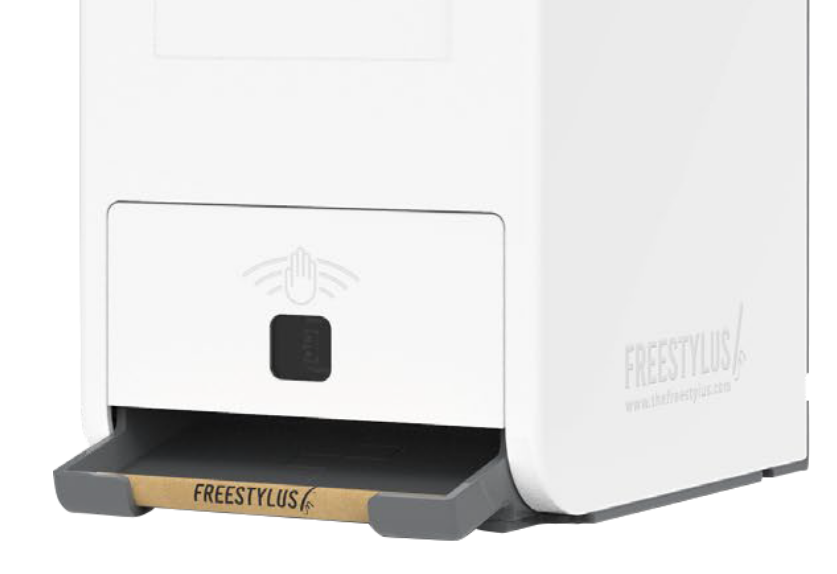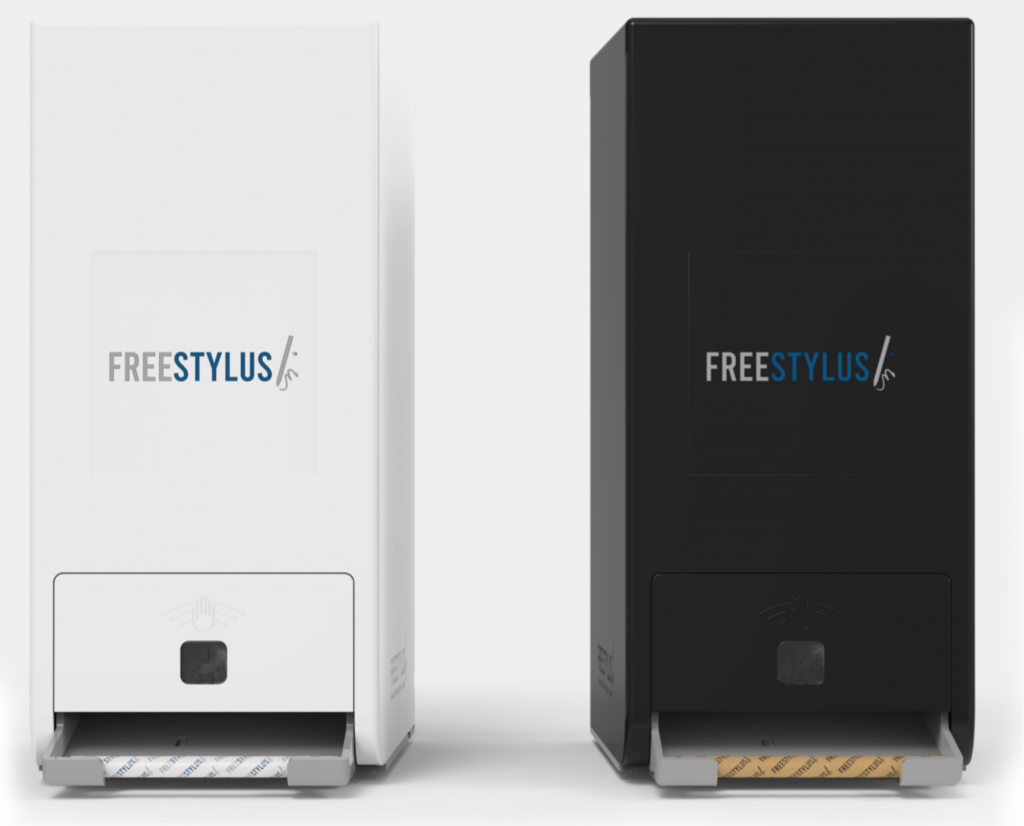 Customization Options
We have the ability to manufacture the FreeMotion dispenser with your company's logo as part of the front cover. This can include the addition of color as part of your logomark.
Ask one of our representatives if you are interested in this option.
Cover Window


Allows employees to see how full the dispenser is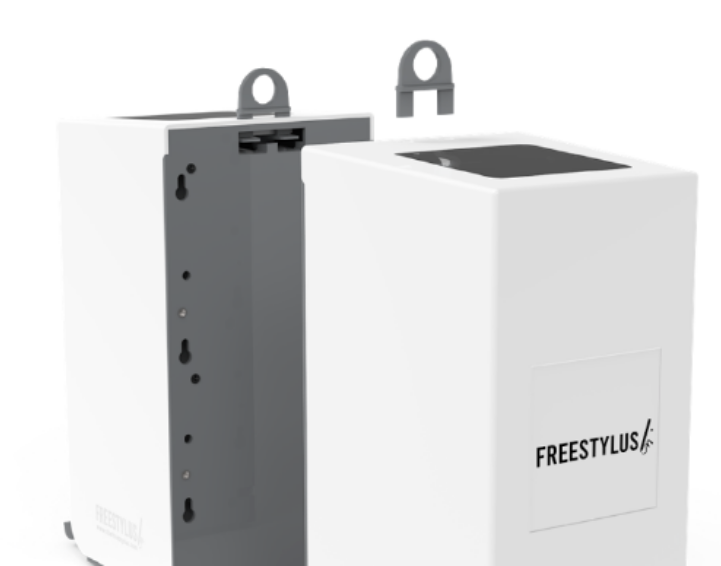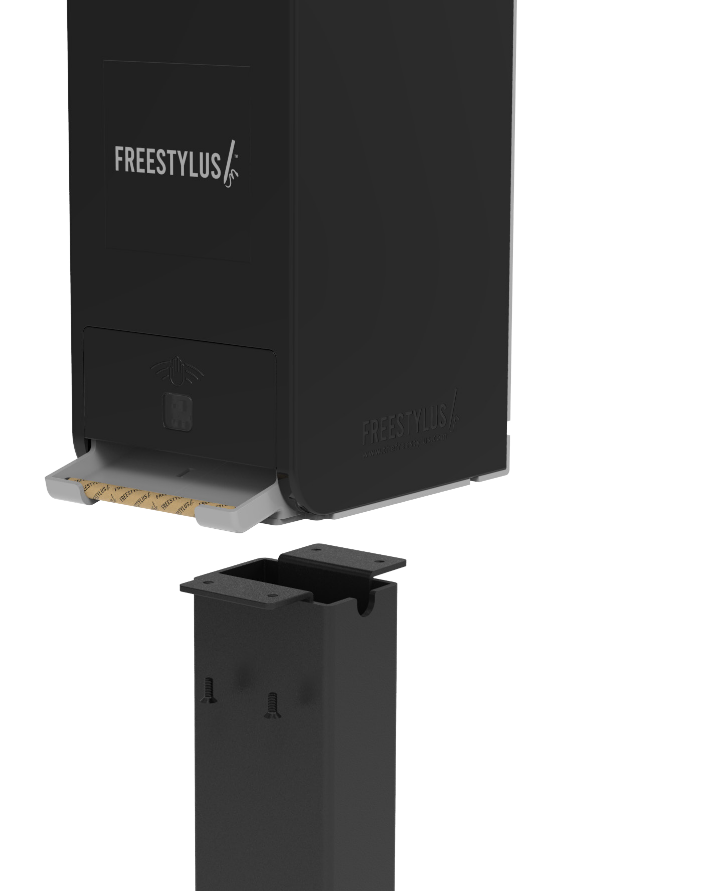 Pedestal Mounting
We have a pedestal specifically for situations when your space doesn't support a counter or wall installation.
The pedestal has been engineered for stability, easy installation, power cable management, and utilizes the existing threaded inserts in the dispenser for attachment.
Wall Mounting
The FreeMotion dispenser features six keyhole slots and four pass through holes on the back of the dispenser housing.
This product also comes with drywall anchors and screws to allow for standard wall mounting.